Current Green City Studio Projects
Each year, the Master of Landscape Architecture candidates at California State Polytechnic University, Pomona, (Cal Poly Pomona University) partner with communities as part of the Green City Studio – the students' culminating experience for their degree.
In 2022-23, we are working with three different community partners on projects in Pomona, San Bernardino, and San Fernando, California. You can view past project reports on our publications page.
If you would like to learn more about the Master of Landscape Architecture Program, visit the department web site, or contact the faculty of the Green City Studio.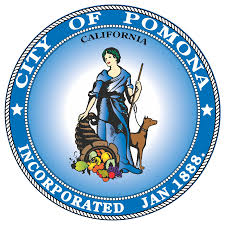 City of Pomona, CA
Environmental Justice Communities
Pomona is a city of approximately 150,000 residents in Los Angeles County, California. The city is the largest community in the eastern part of the county and is home to many institutional assets, including Cal Poly Pomona University, Western University of Health Sciences, Pomona Valley Hospital and Medical Center, Casa Colina Hospital, the Los Angeles County Fairplex, and several County offices and resources. Yet, the majority of its neighborhoods are categorized as "Disadvantaged Communities" by the State of California criteria that considers pollution burden, health characteristics, and other social characteristics. The Green City Studio has worked on projects in Pomona in recent years, including a plan in support of community-led efforts to pursue Transformative Climate Community funding (2020), and support for park planning advocacy (2022).
The City is in the early stages of pursuing an Environmental Justice Element for its General Plan and is interested in understanding conditions in neighborhoods that may be designated "Environmental Justice Communities," including existing and anticipated challenges, assets and opportunities, which may lead to policy regarding land use, transportation, open space, landscape and other resources.  This project will support this effort through neighborhood-level analyses of disadvantaged communities, the development of policy aimed at addressing environmental injustices, and the visualization of possibilities to enhance public infrastructure to support resiliency and possibility.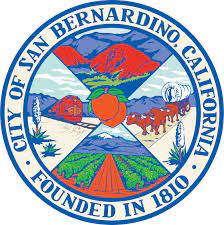 City of San Bernardino, CA
Entertainment District Conceptual Plan
The City of San Bernardino is home to over 220,000 residents and is the largest city in the largest county (by land area) in the United States. San Bernardino is the economic, cultural, and political hub of the San Bernardino Valley, as well as home to California State University, San Bernardino.
The city is in the draft stages of a specific plan to guide future development within its downtown, an area approximately 550 acres in size encompassing several community assets, including a transit center, municipal and county facilities, commercial properties, and a mixture of housing options. Immediately to the south of the Specific Plan area lie additional assets, most notably San Manuel Stadium, home to the Inland Empire 66ers Minor League Baseball Team, and the National Orange Show Event Center, a facility originally developed in 1911 as exhibition space for the citrus industry, and has expanded to a full service event center featuring exhibit space, a speedway, and satellite wagering. These assets have the opportunity to anchor an entertainment district featuring diverse, year-round attractions for the region, in close proximity to the transit center and other amenities downtown. This project will develop a conceptual plan for this district, exploring how to build on existing assets while transforming underutilized properties into a lively destination for entertainment, sports, the arts, and urban living.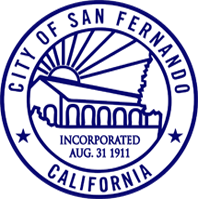 City of San Fernando, CA
Water Resource Management and Community Identity
San Fernando is a city of approximately 25,000 residents in the San Fernando Valley of Los Angeles County. In 1874 , San Fernando became the valley's first organized community, thus earning the title "First City of the Valley."  The city was named for the nearby Mission San Fernando Rey de España and was part of the Mexican land grant of Rancho Ex-Mission San Fernando. While most of the surrounding towns agreed to annexation by Los Angeles to access water supply provided by the Los Angeles Aqueduct, San Fernando's abundant groundwater supplies allowed it to remain a separate city since its incorporation in 1911. Today, groundwater from the Sylmar basin still provides most, if not all the water for the city.  Our program previously worked in partnership with the City on the Pacoima Wash Greenway (2004) which is approaching implementation.
Despite having sufficient local resources at present, San Fernando is committed to conservation of water and protection of water quality to ensure long-term sustainability. Recognizing the majority of residential water usage goes to landscape irrigation, the city is interested in developing tools and resources to support property owners' transition to low-water landscape solutions, while retaining the unique identity of the city and its ecosystems.  This project will support these efforts by examining potential threats to local water resources, community characteristics, local ecosystems, including potential impacts of climate change, while developing policies, interactive resources for use by the community, and prototypical design strategies to ensure water quantity and quality that meets the needs of San Fernando residents, including consideration of how residents use front yard space. The project offers the opportunity to develop a strategy and resources that could be a model for other communities.