A Community to Call Home
Ernesto Perez | May 31, 2022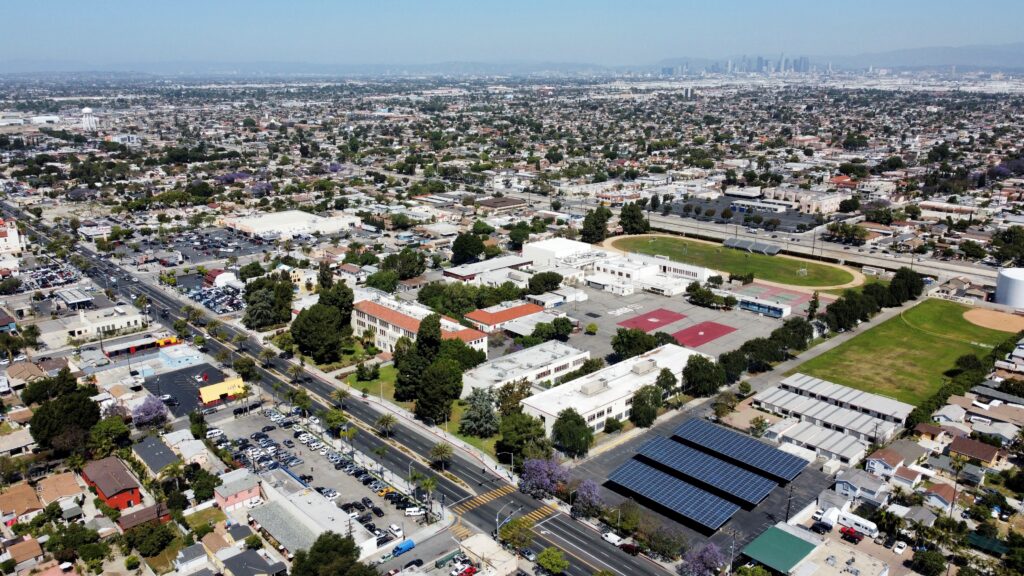 My parents, Don Ernesto and Doña Susana, arrived in the US when they were just teens back in the 1970's. Thousands of miles away from their hometowns in Mexico, and without a clue of each other's existence, they were destined to meet in Los Angeles. Since then, they have been part of the same community in South Gate, California, for over 50 years, where they not only raised a family but also established successful businesses. They have two children who live about eight miles away from their home. I am one of them. Many decades after moving here, they wonder whether the place they have called home for so many years is the right place for them to retire and "Age in Place." Aging in place is the ability for community members to stay in their homes and communities as they experience the decrease in mobility and independence that often comes with aging. Carolyn Cicero, an expert in gerontology, acknowledges "There is an assumption that older people are going to move out and move into retirement communities……But most people want to stay in their own houses." This is a sentiment Don Ernesto and Doña Susana resonate with, yet they question whether South Gate has the proper infrastructure to accommodate its older residents. Specifically, can it adequately support an aging population with unique social and cultural practices?
"There is an assumption that older people are going to move out and move into retirement communities……But most people want to stay in their own houses."

Carolyn Cicero, Associate Professor of Gerontology, USC Leonard Davis School.
Where and how the abuelos (grandparents) are going to spend their golden years is a common issue among first-generation Latino families in Southern California. The population over the age of 60 in Los Angeles County is expected to increase by more than 170% over the next 40 years. A critical issue communities must address is how neighborhoods will accommodate and encourage aging in place. Some challenges aging adults face in South Gate include narrow and neglected sidewalks and/or unsafe crosswalks, and difficultly accessing grocery stores, clinics, pharmacies, parks, and shade. Addressing these factors will not only help our elders age in place but will provide amenities for the entire neighborhood for generations to come.
Changes may be particularly important in immigrant communities. Don Ernesto and Doña Susana are part of the 42% of South Gate residents who were foreign born. The American Community Survey estimates that 38% of residents speak english less than "very well," meaning that a significant percentage of the elderly population may have different cultural practices and may be at risk of becoming linguistically isolated. Inclusive and culturally resonant services and resources are essential for ensuring the elderly are well cared for, and allowing them to remain with or near family is an important first step.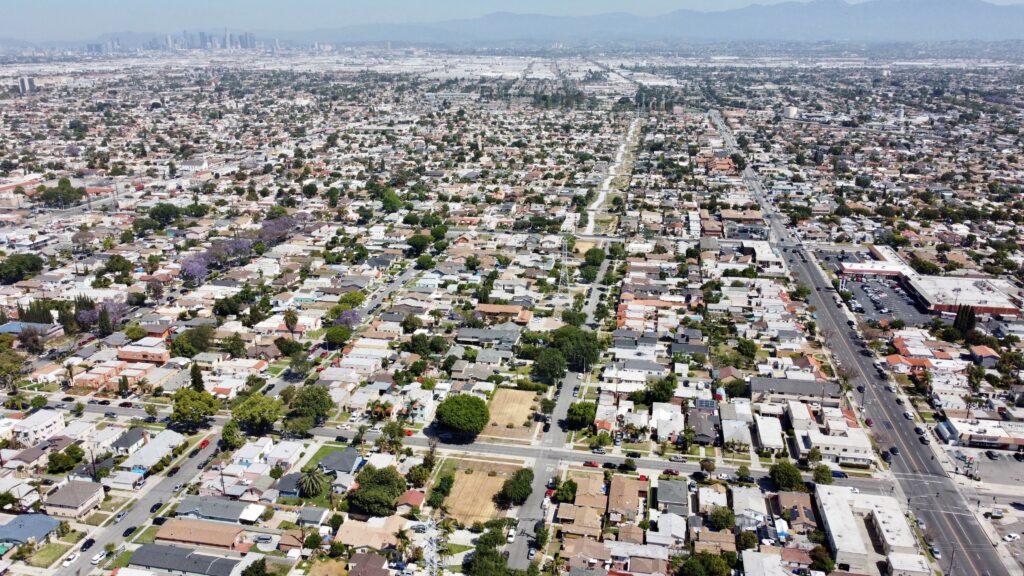 Age-Friendly Action Plan
In a collaborative effort, the County and City of Los Angeles released the Age-Friendly Action Plan (AFAP) for the Los Angeles Region, which addresses a racially and ethnically diverse older adult population that is expected to increase. The AFAP was developed by the Purposeful Aging Los Angeles (PALA) – a long term initiative that addresses the growing elderly population in Los Angeles. As noted in the AFAP report, Los Angeles is expected to more than double its older adult population from 9.7% in 2000 to 23% in 2036.
The AFAP expands on the primary factors listed above, to include eight issue areas identified by the World Health Organization (WHO). These are intended to help older adults age in place and determine specific community needs:
Outdoor Spaces and Buildings. Access to resources that preserve health, wellness and support daily life.
Transportation. Easily accessible transportation for seniors to move around town independently, as driving and car ownership diminishes with age.
Housing. Home ownership increases the affordability of housing to allow aging in place. If that is attainable, then having appropriate single-floor designs and basic access for people with limited mobility.
Social Participation. Community engagement and strong connections between generations to reduce isolation and loneliness.
Respect and Social Inclusion. Ensuring linguistic barriers and other isolating factors are removed.
Civic Participation and Employment. Maintaining activity in civic processes such as voting, and jobs for those who want and need them.
Communication and Information. Making sure the elderly know about resources and opportunities in their community.
Community and Health Services. Provide forms of social and wellness support.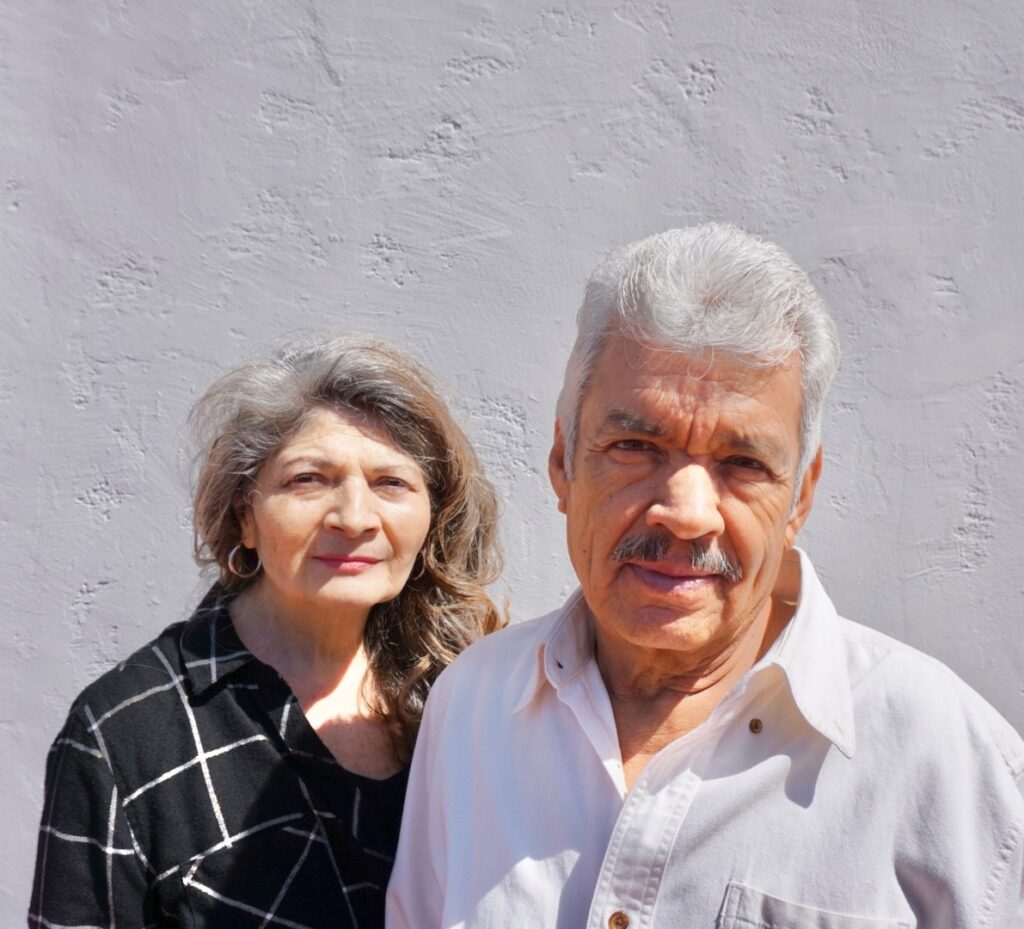 Aging in the Right Place
How can the built environment support Don Ernesto and Doña Susana in their community while providing the opportunity to age in place? We can incorporate design strategies that have been identified by the WHO and Cities Alive: Designing for Aging Communities while also considering the unique cultural traditions and living patterns that can help Latino immigrants feel at home. James Rojas identifies characteristics of Latino Urbanism that can help aging immigrants like my parents feel at home. Rojas points to walkability and providing spaces for social gatherings in the front yards as important elements when designing for Latino communities. Incorporating these elements for the elderly might mean a typical morning for Don Ernesto and Doña Susana's could go something like this:
Don Ernesto and Doña Susana begin their morning by walking their granddaughter to preschool. The streets are still quiet as many young couples are working from home and those few that commute are walking to catch transit or meeting up to carpool. Obnoxious roosters crow behind the neighbors house across the street. They just added a second unit to the rear of their property, where their extended family recently moved in. Don Ernesto and Doña Susana wave and say "Buenos dias" to their long time friends and neighbors down the block who are enjoying their morning cafecito on the front porch, while periquitos (parakeets) chirp away. The sidewalk is wide enough for two couples to safely pass one another, with a tree canopy that allows the early sun's rays to lightly filter through. Native plantings provide a home for a few lizards while also serving as a buffer between pedestrians and the street. Bi-lingual wayfinding signs along the sidewalks remind them how far they have to go to reach the preschool and guide them to the supermarket for their last morning errand, getting warm tortillas for the huevos rancheros they make once they return home. The whole trip from home to preschool to market and back home took them less than 15 minutes.
The stories of Don Ernesto and Doña Susana are the common narrative in Southern California. Communities with multi-generational households built with brick and mortar, and filled with strong familial ties, memories, and love. The design concept of aging in place intertwined with Latino Urbanism appropriately and respectfully can meet the needs of the Latino community, old and young alike, to help them feel at home. As Katherine Gammon notes, " "In the end, things that are good for seniors — walkable cities, good transit, the opportunity to work and connect — are also good for younger people."
---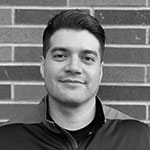 Ernesto Perez was born and raised in South Gate, California. He received his B.S. and, soon will be completing, his Master's in Landscape Architecture at Cal Poly Pomona. He hopes to continue his work in Southeast L.A by being a voice for his community and inspiring future generations to come. Outside of studio you can find Ernesto running the mountains of southern California and eating chilaquiles with his family on Sunday's mornings.