Here to Stay: Mobile Home Parks for Affordable Home Ownership
James Kingsbury | June 6, 2022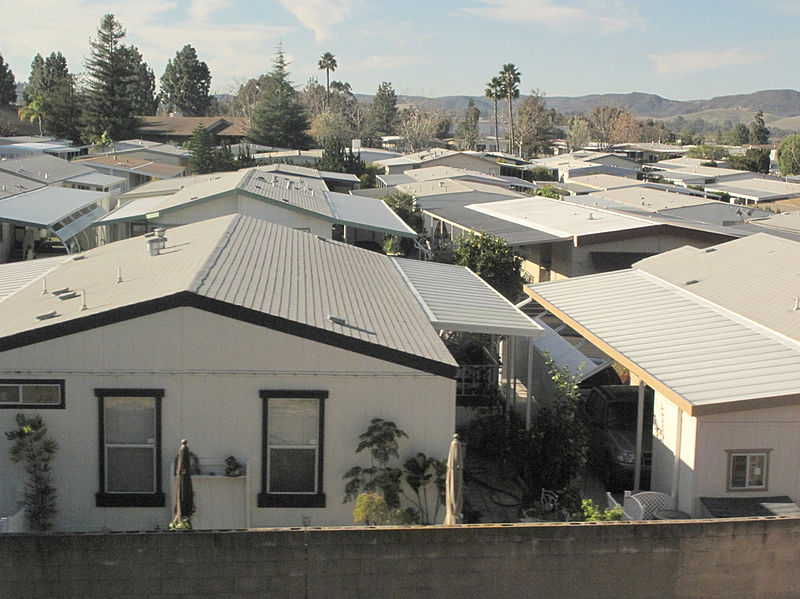 In early January 2022, California Governor Gavin Newsom unveiled a budget plan that would shift home construction from the wildland-urban interface to urban cores in an effort to decrease the risk of damage from fires, reduce vehicle commutes to reach climate goals, and ensure easier access to jobs, schools, parks, and restaurants. The plan is a response to the affordable housing crisis that has plagued California, a situation that has left almost 500,000 low-income renter households without access to an affordable home in Los Angeles County. And this is not just a problem in California. A 2018 study by National Low Income Housing Coalition discovered that renters working 40 hours per week at a minimum wage job would be cost-burdened (paying 30% or more of their income) for an average two-bedroom apartment in every single county in the United States.
Included among the various causes of the crisis are the rising costs of labor and materials, which have made it expensive to build affordable housing. According to the Bureau of Labor Statistics, construction materials have risen by 55% since 2009. At the same time, the price of undeveloped land has increased, while a labor shortage has driven up related costs. Governor Newsom's plan for California focuses largely on creating new rental units in city centers rather than new owner-occupied homes, while the Biden-Harris administration's recently released Housing Supply Action Plan includes assistance for renters and homebuyers, as well as subsidies to promote the building of new rental units and new homes for buyers. But when it comes to home ownership, a 2018 poll found that more than 60% of renters do not think that owning their own home in the future is possible because of the cost.
The Option for Affordable Homeownership
For many low-income families looking to own their own home, one option is to purchase a manufactured home, more commonly described as a mobile home. The factory production of these units achieves an economy of scale that results in costs that are half as much per square foot as a site-built single-family home — $59 per square foot compared with $122 per square foot in 2021.
When located in a mobile home park, the land is rented month-to-month rather than owned. The cost of renting a lot varies significantly depending on local land costs and the park's amenities. For example, the average rent for a lot in the Midwest is $426 per month, whereas in California the average is $866. In Los Angeles County, rents are often between $1,000 and $2,000 per month. However, this is still considered an affordable arrangement compared to local prices for purchasing a lot and a site-built home, and is often more affordable than condominiums or townhomes. As a result, mobile homes have proliferated over the last forty years where they have been allowed. Nationally, there are 50,000 mobile home communities, housing at least 6 million people. About 1 out of every 55 U.S. residents is living in a mobile home community.
In fact, manufactured homes are the primary means for low-income homeownership in the U.S. and the largest source of unsubsidized affordable housing. Both Governor Newsom's plan and the Biden-Harris plan recognize the importance of manufactured home communities by including funding for preservation and/or new development. Yet, these communities have been difficult for planners to identify and analyze because the U.S. Census and other data sources commonly used by planners do not differentiate between manufactured homes belonging to landowners and those found on rental property in mobile home parks.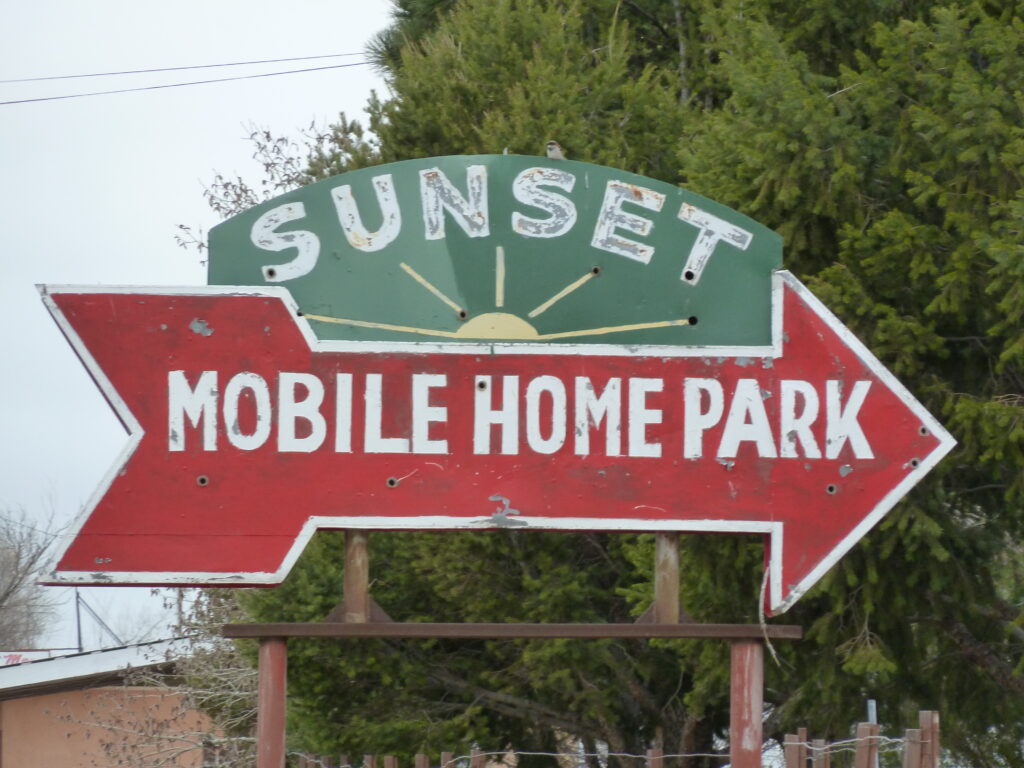 Seeing the Future by Studying the Present
Although much recent research focuses on manufactured housing in rural areas, mobile home parks in urban areas provide tens of thousands of housing units. And a 2021 study published in the Journal of the American Planning Association sheds light on the role of these units in the larger system of housing. The study, conducted by three researchers from the University of Colorado Denver and Texas A&M University, focused on metropolitan Houston, Texas, the second-fastest growing metropolitan area in the U.S. with a population that is the fifth largest in the nation. The team analyzed correlations between the number of mobile home parks located within a census block group and socio-demographic variables, housing, walkability, density, transit quality, employment mix, job density, proximity to flood plains, and land use regulations.
The researchers found that mobile home parks in Houston tend to be located in areas with many Hispanic/Latino households, large household sizes, and households with children. The residents tend to have lower incomes, less education and greater linguistic isolation. In addition, their commutes are longer, they have fewer transportation options, are exposed to more environmental hazards, and have only a fraction of recreational park space per capita compared to the rest of the region.
Land use regulations dictate where mobile home parks are located, and the researchers note that the communities that exclude mobile home parks tend to be wealthier and Whiter. Areas with higher numbers of mobile home parks are often unincorporated, meaning that they are governed by the county and are less likely to receive the same level of local services that a municipal government would provide. And zoning for industrial use is also common in areas where mobile home parks are located, so residents are more likely to be exposed to air and ground pollution associated with these uses. Furthermore, mobile home parks are more often located in areas where hazards such as flooding are likely to occur. The use of exclusionary practices that prevent mobile home parks in some communities while directing them to areas with greater hazards highlights the inequities in housing opportunities for low-income minority residents.
Implications for an Equitable Future
Resistance to low-income housing development has been fierce for decades, and zoning laws can prevent mobile home parks from being developed in neighborhoods that consist primarily of single-family homes. The researchers found mobile home parks in areas where they are no longer permitted, a trend indicating that resistance is increasing and that the spatial inequalities described above may worsen.
At the same time, the study highlights the potential of mobile home parks to provide low-cost housing near central business districts, community services, and job opportunities at a time when the nation is experiencing an affordable housing crisis. This makes mobile home parks a crucial component of the landscape for planners and policymakers interested in equitable urban environments.
One step toward greater equity is to improve the access of existing mobile home parks to services like transportation, recreation parks, and employment while also protecting them from environmental hazards. To do this, accurate data on the locations of existing mobile home parks needs to be gathered for use by planners and policymakers, and explicit consideration should be given to serving and protecting these communities.
Existing mobile home parks also need to be protected from land use change. Since the land is rented, not owned, the parks are at risk of being closed down and sold to developers looking to build more lucrative housing, resulting in homeowners being displaced, as happened in Denver, Colorado. To combat this, the nonprofit ROC USA has been helping residents with financing and technical assistance to collectively purchase and manage their own communities. And if this is not possible, cities should consider buying parks to preserve affordable housing. Several cities have already bought large apartment complexes in an effort to support affordable housing goals.
To prevent further socio-economic and racial housing segregation, zoning laws need to be changed to allow for a mixture of housing options. However, mobile home parks are not suitable everywhere. It is clear from Gavin Newsom's proposal for California that increasing density in urban centers is paramount, so single-story detached units may not suffice, particularly in high-value locations with amenities such as transit. There are also the transportation costs and carbon footprint to consider, as well as the potential health hazards of formaldehyde off-gassing.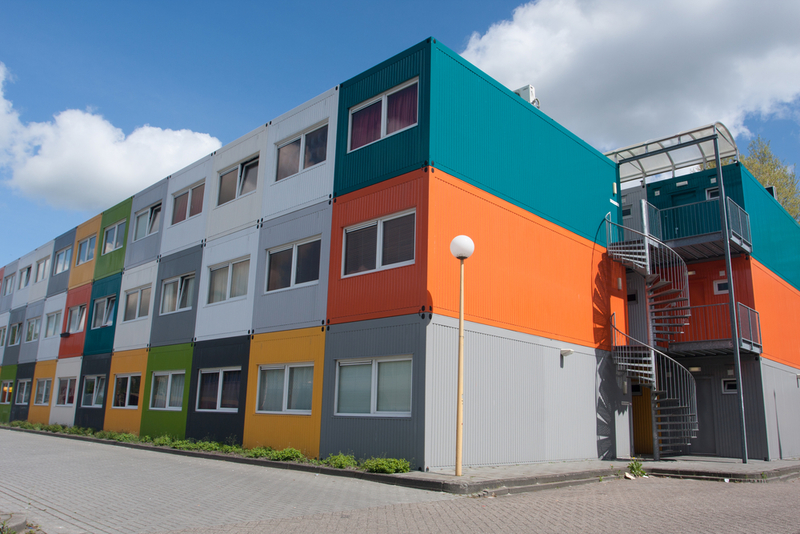 There are ways, though, to cut costs while building in the middle of cities with locally available materials, such as Lorcan O'Herlihy Architects's innovative use of shipping containers to build permanent supportive housing for Los Angeles in conjunction with nonprofit Clifford Beers Housing. Ideally, these communities, however they are constructed, could eventually be sold to make a resident-owned community near city centers and job opportunities. By helping current and future residents of mobile home parks own the land on which they live, by changing zoning laws that perpetuate racial and economic inequality, and by using innovative approaches to construction, we can help low-income families build wealth and create a more equitable future.
---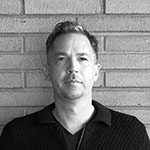 James Kingsbury is a graduate student in the Master of Landscape Architecture program at California State Polytechnic University, Pomona. Initially drawn to landscape architecture's broad aim of benefitting both people and the environment, James has since developed special interests in restorative urban space, therapeutic landscapes, and human-ecological design and planning at all scales. He hopes his future work will produce environments that support physical and mental health while addressing the most pressing environmental concerns related to climate change.