Lively Streets: Restoring Public Space and Public Life
Chris Otte | January 25, 2023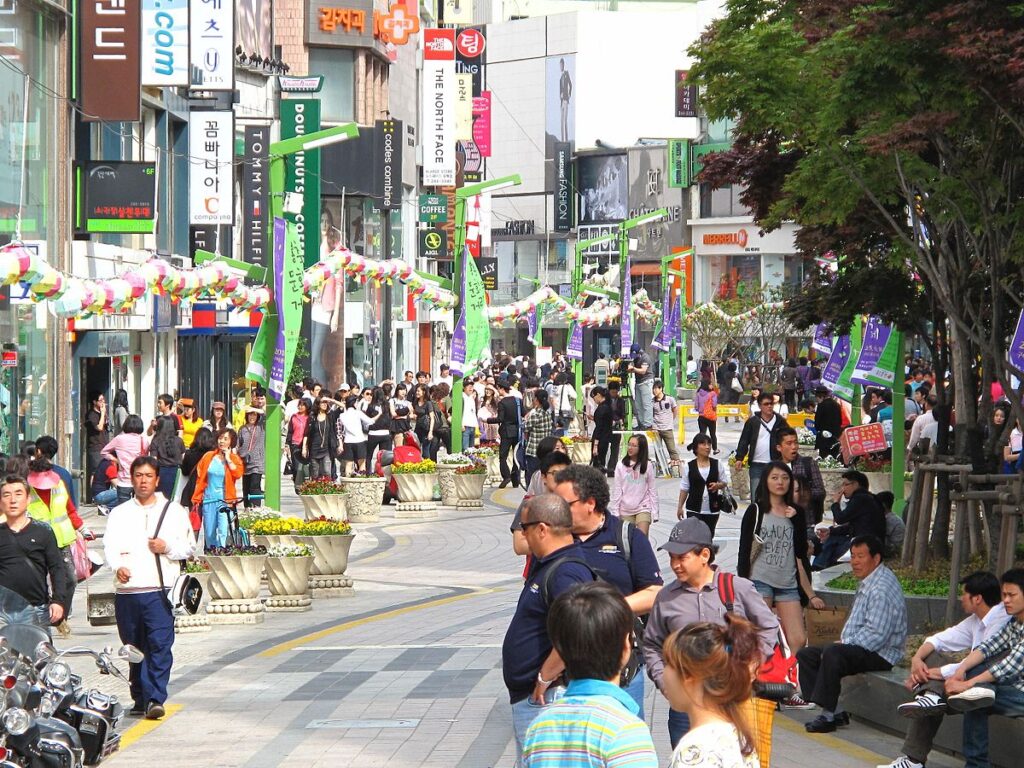 Public space is crucial to community well-being, as has been made abundantly clear during the COVID-19 pandemic. However, many people lack access to outdoor spaces due to lack of proximity or mobility. That being said, we have a great opportunity to create public space using the existing network of streets that connect us all and exist right outside our front doorstep.
I spoke with Kirk Keller, Studio Director and Principal at Studio One Eleven, about their numerous and varied efforts to bring lively streets to communities across Southern California and beyond. "You don't necessarily have to do a lot to increase liveliness," he said. "It can be incremental. Painting crosswalks, branding signage, wayfinding, even doing street decals, 'five minutes to downtown,' 'three minutes to the farmer's market.' When you introduce furniture, lighting, and shade, it's a game changer."
He further explained the importance of these small changes, referring to the firm's project in San Pedro, California called "Fierman Walkway," an underused alley in downtown. "It was a scary situation, very little lighting, drug use, dumpsters and it was your connection between an offsite parking area and Sixth Street, which has an active art walk and street fairs throughout the summer," Keller said of conditions when they started the project. "We introduced string lights and some seating that was at the edge of Sixth Street. The benches have a lot of visibility, so people could see who was coming around the corner. It was just a few things, lighting, some art, which we identified by speaking to the community, as well as changing the paving surface that totally transformed to create the linkage."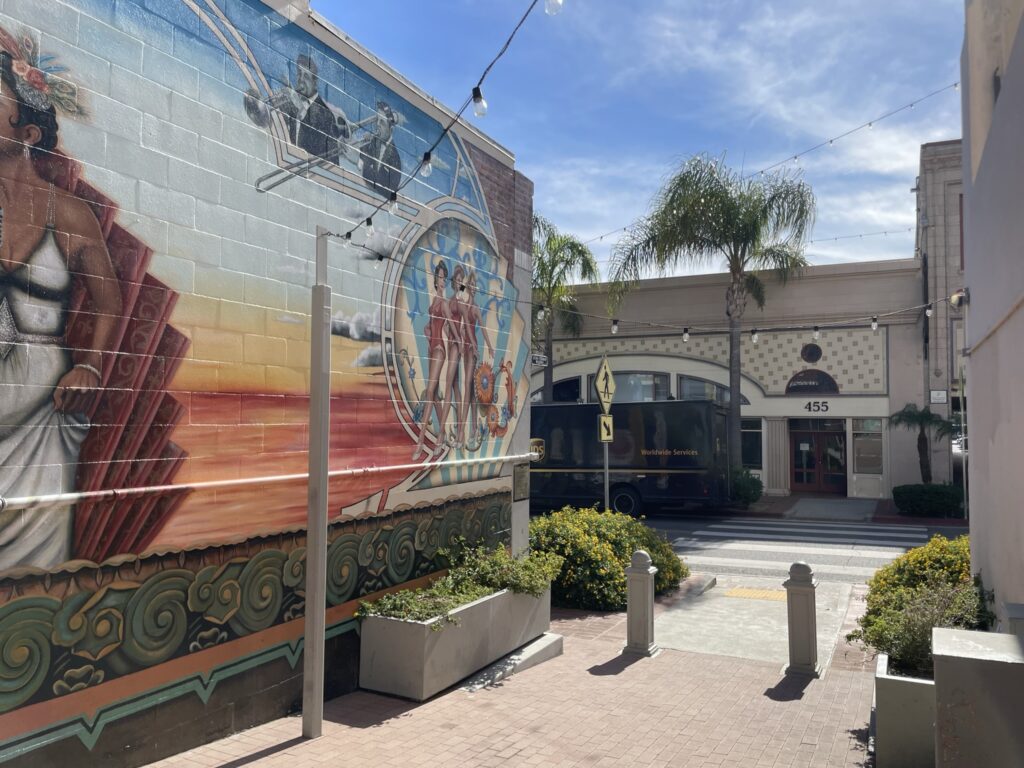 Keller believes that a lively street is the result of a mixture of uses so there's something to do at any time of day, drawing people to the space and keeping it occupied, encouraging you to stick around, rather than drive. I visited Fierman Walkway and saw the design intervention firsthand. The relatively modest changes that Keller mentioned create a space that welcomes pedestrians and contributes to the lively street to which it is connected while reflecting the unique identity of the neighborhood.
Elements of a Lively Street
With the benefits to human health and happiness associated with public space being well documented, there is a great opportunity to reimagine many of our urban streets to serve the public. Recent research published in the Journal of Planning Education and Research, titled "Revisiting Lively Streets: Social Interactions in Public Space," identifies four key factors that contribute to a lively street.
Business Generated Qualities: Personalization, permeability, block variety and number of independent stores.
Physical/Environmental Qualities: Articulation (clear definition of space), shade, sidewalk width, and other artifacts and furniture.
Social Qualities: Movable chairs and community gathering places.
Public Sitting Spaces: Spaces provided by public authorities including benches.
The research by Vikas Mehta and Jennifer Bosson found that social qualities had the greatest impact on street liveliness, followed by physical/environmental qualities, business-generated qualities, and public sitting spaces. Mehta and Bosson studied the amount of time people stayed on different block segments and found that "social qualities" were particularly effective because they combine stationary and social activities while providing seating.
Interestingly, this research reinforces the observations made by Keller, which he gained through extensive work with communities on a wide range of projects. In fact, his work has addressed each of the elements of a lively street identified through this research. To address physical/environmental qualities, he suggests murals or other clear identifiers to help provide identity to the area as well as creating more shade and widening sidewalks or using bulb outs to enhance safety and improve the pedestrian experience. Social qualities are addressed by providing businesses with matching outdoor furniture provided by the city. He also makes sure to include public sitting spaces, as mentioned in the Fierman Walkway project. Finally, the presence of these factors and other interventions can help bring new businesses to the area, addressing business generated qualities.
One surprising finding is the fact that public sitting space was the least effective in creating lively streets, and yet it may be considered the most equitable intervention, as not everyone is able to afford to sit down at a private business. More research into activation, beyond just providing benches, could provide insight into the elements of successful public spaces.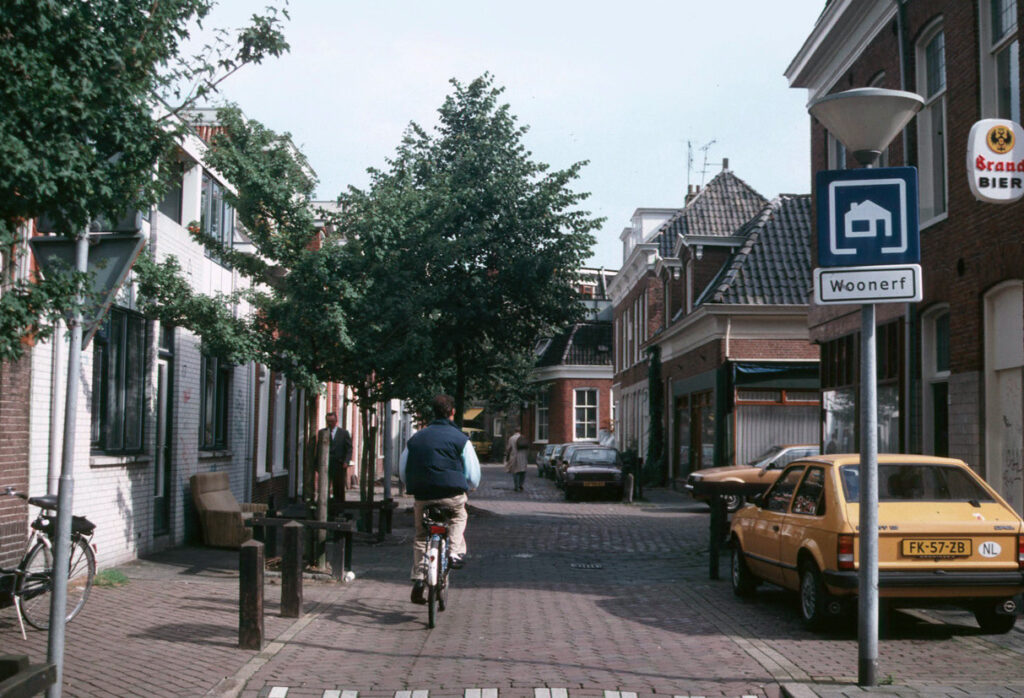 Meet the Woonerf, a Pedestrian-First Street
Beyond the basic elements of a lively street described by Mehta and Bosson, consideration should also be given to the prioritization of non-motorized users in street design. Back in 2004, Linda Baker called attention to the Woonerf In her article for Salon Magazine, "Why don't we do it in the road?" She wrote "Blurring the boundary between street and sidewalk, woonerfs combine innovative paving, landscaping and other urban design designs to allow for the integration of multiple functions in a single street, so that pedestrians, cyclists and, children playing share the road with slow-moving cars."
According to Congress for the New Urbanism (CNU), Woonerfs lack vertical curbs and are designed for cars to move at 5 to 10 mph. These streets are gaining popularity in the US and can be employed in historic downtowns, central areas of public housing complexes or new urban developments, such as the Montgomery Park project in Portland, Oregon.
Another project, Culdesac, in Tempe Arizona, takes the concept further and removes cars from much of the neighborhood, allowing for small electric vehicles and human powered transport, opening up urban space for other uses, which CNU describes as, "pedestrian-only paseos, intimate courtyards, and a central plaza activated by restaurants." While this is a very promising project, a lack of information concerning affordability and accessibility on their websites makes it difficult to draw conclusions about the exclusiveness or inclusiveness of Culdesac.
Keller from Studio One Eleven explains how woonerfs can enhance safety for pedestrians. "Where the streets function as a street for cars, all those different elements in the periphery are going to slow down the traffic because you're not driving over an asphalt street anymore, you're driving on a unit paver design." he says. "And you'll see that it visually flows into the pedestrian realm. But there is that vertical separation with trees and lights. Having the element of landscape in the streetscape slows you down visually."
The sheer number and variety of woonerfs being developed all over the world gives hope that through experimentation and creativity we can reveal an urban life that is centered around people and allows them to use, enjoy, and take part in the creation of public space. By bringing people back into public life, we can restore community and enjoy the health and material benefits that come with abundant, diverse, and accessible spaces in our neighborhoods and cities.
Keller suggests that ultimately the key to creating lively streets is listening to communities, "They are going to tell you the ingredients to the recipe. Our job is to figure out how to make a cake, so that everyone gets a slice and can taste the ingredient they added to it."
---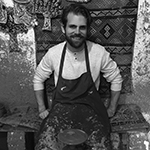 Chris is a third year Master of Landscape Architecture candidate at Cal Poly Pomona. His professional interests include landscape urbanism, ecological design, and rethinking our relationship to space and landscape to make it more intuitive, human oriented, and connected to place. While pursuing his degree, he's had the opportunity to gain experience at a residential design studio centered around ecological design, an interdisciplinary firm, and an agency with a focus on landscape urbanism. His professional background includes writing for a premium cable comedy show, working as a field manager for the Census, and operating a restaurant as assistant general manager. He is from Danville, California, in the East Bay Area, and received his Bachelor of the Arts, English from the University of California Santa Barbara.