The Warehouse Next Door?
Raquel Reynolds | December 23, 2019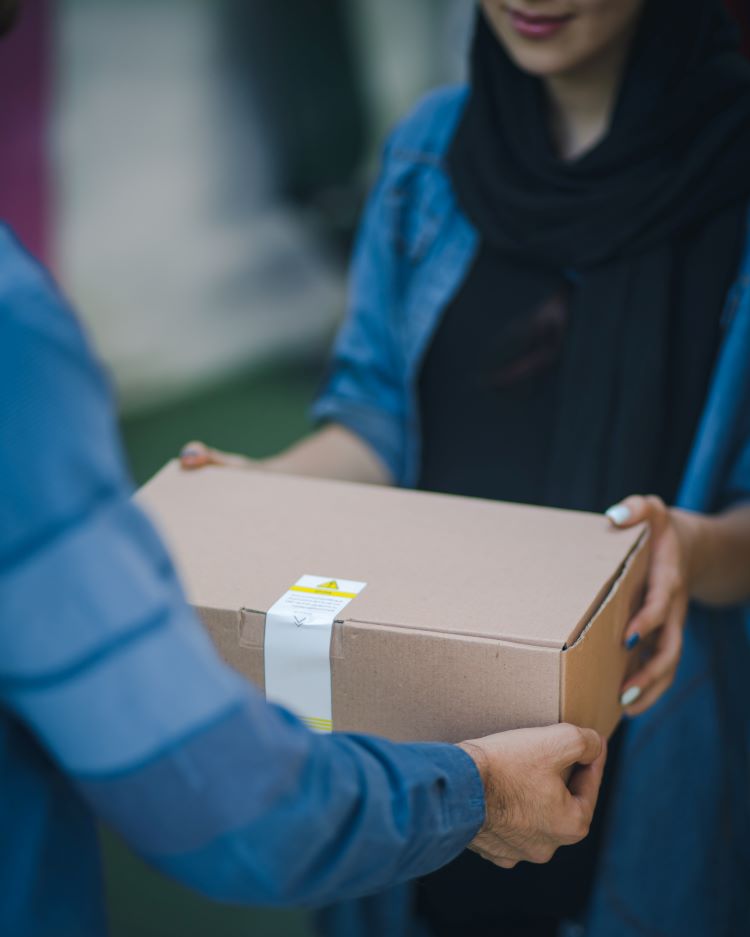 How can warehousing be sustainably integrated into mixed-use facilities?
I have always prided myself in not being a big shopper. "I only buy what I need," was always my mantra. While that remains mostly true, the ease with which I was converted from a once-a-week brick and mortar shopper to an almost daily online shopper was surprising. It's just too convenient; forgot the soap? No problem, place another order. No time for groceries? Almost every market has a delivery service now. Once upon a time online shopping was supposed to reduce the number of cars on the streets, and while that may be true, it more than made up for it in added delivery vehicles.
The exponential growth of e-commerce has had an enormous impact on the retail landscape. According to Statista, an online platform that keeps track of business trends, US consumers have spent over $500 billion shopping online in 2018 and are predicted to hit the $750 billion range by 2023 . The resulting environmental and economic impacts are significant as retailers search for shorter lead and delivery times to compete for consumer dollars. This makes supply chain management a very hot topic, in particular the challenges of the notoriously costly and inefficient last mile, that is, the transportation of a parcel from a distribution point to its final destination. New and emerging technologies and land-use trends hold promise in alleviating some of the issues that online shoppers leave in their wake. Can these innovations integrate warehousing into mixed-use urban neighborhoods without adverse impacts, and thus reduce the impact of the last mile?
Last Mile Troubles
Of all segments of the supply chain, the last mile is the least effective. Delivery truck loading is inefficient due to the disparate sizes of parcels, and it has a multitude of dispersed points of delivery. Further, consumers' expectations of speed and quality of service continue to increase. A study from the University of Salento, Italy, says the last mile responsible for 28% of the cost of delivery and a significant amount of traffic congestion and pollution. This is due in large part to zoning policies, which have historically separated land uses and isolated warehousing in the industrial sectors of our cities, far away from the consumer. Current trends in mixed-use zoning challenge these historic practices as inefficient and may offer a solution.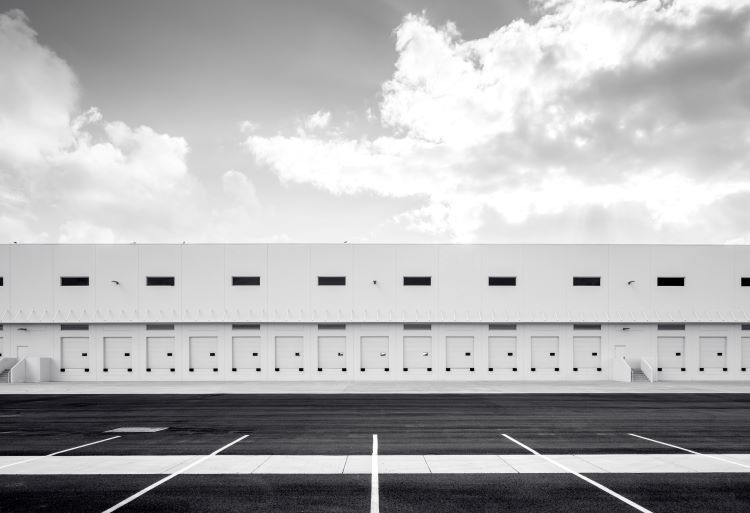 Significant cost and pollution reduction could be achieved by locating goods closer to consumers, so why not bring warehousing into mixed-use developments? This is easier said than done. Warehousing has a reputation for adverse impacts such as increasing truck traffic, which generates noise, congestion, and pollution. This is not very desirable when developers and city officials are trying to attract residential buyers into these neighborhoods.
A second problem is the large footprint of warehouses. Not only the rent is higher within urban areas, but the wide frontage of such buildings would dominate the streetscape in place of the more desirable cafes and shops that make mixed-use developments appealing to pedestrians and urban dwellers.
All that said, this is not a lost cause. There are many new and exciting technologies in the fields of urban planning, transport, and logistics. Let's look at how some of them can help to make warehousing a more desirable neighbor.
Mitigating Truck Traffic
To stock their products, traditional warehouses depend on trucks with all their undesirable side-effects of traffic and pollution, but is there an alternative? Many important players, including Amazon and Elon Musk, are betting on the underground freight tunnel as a means to move freight and do away with the problems caused by above-ground freight traffic. A system proposed by Mole Solutions, Ltd. in the UK, uses tunnels installed underneath or beside transport infrastructure, modular parts to facilitate installation, and electrically-powered autonomous freight capsules that can be operated 24/7. There are test tunnels currently in use in the UK and the U.S., and large markets such as China and India performing feasibility studies in the hope that this technology will help relieve their traffic and pollution issues.
Reducing Congestion and Pollution
For last mile delivery options, there are so many developments in the field of autonomous vehicles: drones, autonomous ground vehicles , self-driving vehicles, and so on. In December 2016, Amazon's Prime Air completed its first successful drone delivery, landing two items safely in the garden of a nearby customer. Amazon has also created a last mile delivery robot, the Amazon Scout . With the looks and size of a jumbo cooler on wheels, this handy delivery vehicle can navigate between pedestrians and trash cans to deliver parcels to your doorstep. It is currently being tested in Seattle, WA, and Irvine, CA, and should help reduce the number of delivery trucks on the road. Other clean options are Electric L-category Vehicles such as mopeds, motorbikes, quads, etc. Clean fuel and small size give these agile vehicles the advantage in tight urban areas.
Reducing Building Footprint
Technology is also allowing for more efficient warehouse footprints. Online supermarket robots in the U.K. and San Francisco, car vending machines sprinkled throughout the U.S., and automation in product organization and management are trends on the rise. Ocado, an online British supermarket, utilizes robots and a space saving methodology of stacking groceries boxes very high . Algorithms determine what are the more popular items and place them in easier to get to positions, facilitating a vertical utilization of space. Carvana, an online car dealership in the US, allows customers to purchase cars via their website. Cars are "dispensed" through multistory vertical car "vending machines," an innovative way to reduce footprint that could be extended to other markets in the interest of integrating product distribution into tight urban spaces. Predictive stocking is yet another innovation that can help reduce space needs. This approach uses artificial intelligence (AI) to analyze local shopping habits, enables warehouse managers to occupy their space more effectively.
Proximity stations are not as large as full-scale warehouses. These are easier to integrate in vertical mixed-use facilities, perhaps even as an adaptive reuse of empty big box retail stores . The concept is to store goods, typically small to medium-sized, for local delivery. Autonomous vehicles and smart product management software enable deliveries to be scheduled by the consumers themselves, avoiding failed deliveries, another issue that affects the cost and impact of the last mile. While these smaller distribution stations are not a replacement for a full-scale warehouse, they could help decrease traffic and related problems in certain situations.
The Warehouse of Tomorrow
Fast forward a few years. Imagine you live in a vertical mixed-use facility with the first few floors, or perhaps the basement consisting of a product distribution center, an automated supermarket, or a proximity station. Inventory freight delivery is accomplished unobtrusively via underground tunnels, and the use of AI helps to make stocking more efficient and less dependent on large spaces. You get home from work and receive your groceries from the "hands" of a delivery robot while enjoying a coffee at the sidewalk table. Later, you walk across the street and pick up your new car, which you took for a virtual test drive, from the vending machine, or schedule a delivery by an autonomous vehicle that comes to you at the time that is most convenient thus avoiding porch looting or failed deliveries. These are realities that are already possible with existing technologies. And these are realities that will change the face of our urban landscape.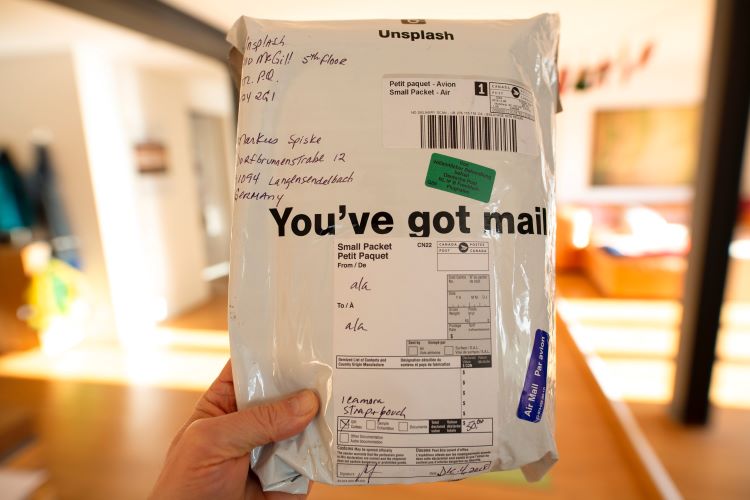 If the trends of e-commerce are to continue, and we have no reason to believe they won't, we have to look for sustainable ways to keep up with the volume of deliveries by making them as efficient and impact-free as possible.  While these technology advancements do not solve every issue, they can go a long way in making interactions a lot less impactful. When used in combination they can solve issues of pollution, traffic, and inventory management for speedy deliveries. With fewer trucks adding to noise, pollution, and congestion, as well as a smaller footprint, warehouses aren't such bad neighbors after all.
---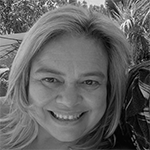 With a career spanning two decades, Raquel Reynolds has successfully designed and managed a variety of architectural and landscape projects in the United States and Southern Brazil. A long-time resident of Southern California, she has deep knowledge of native California plants. Raquel holds an Architecture and Urban Design degree from Pontificia Universidade Catolica of Paraná, Brazil, and is currently expected to complete her Master of Landscape Architecture program at California State Polytechnic University, Pomona, in May of 2020.